Hi,
I read proposition 8 in Euclid elements book: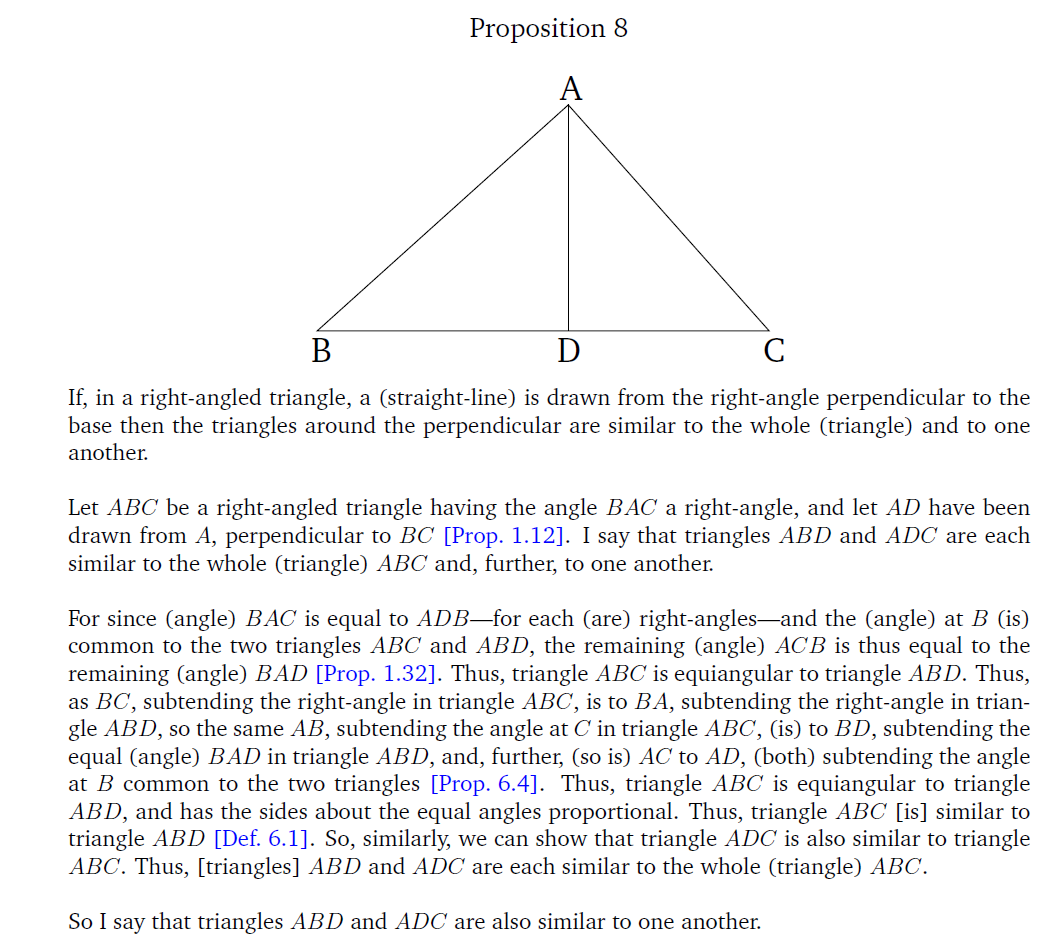 In its punch line it says "So I say the triangles ABD and ADC are also similar to one another" - Ain't the order of angles important? I mean when they say `ABD` is similar to `ADC` shouldn't they really care about the angle to be the same? So instead of `ABD` similar to `ADC` they really should say `ABD` is similar to `DAC` since these angles are equal? I cross checked it with this excellent internet reference
https://mathcs.clarku.edu/~djoyce/elements/bookVI/propVI8.html
and here it is all correct. What do you guys think?