I have some doubts regarding to few fragments of a book:
1. "The segment inverts into a circular arc (Fig 23.1) - do you guys see an arc there? I don't
2. If `O` is the center of inversion the triangles `OPQ`, `OQ'P'` are similar and for example author writes:
\(\displaystyle OP \cdot OP' = OP \cdot OQ\) -> I see they multiply segments with common angles but the inspection of a triangles clearly shows that `OP'` is much much longer than `OQ` so this equality can not be true right?
Also, did he assumed the angles shown on the Figure below or this is a property of inversion?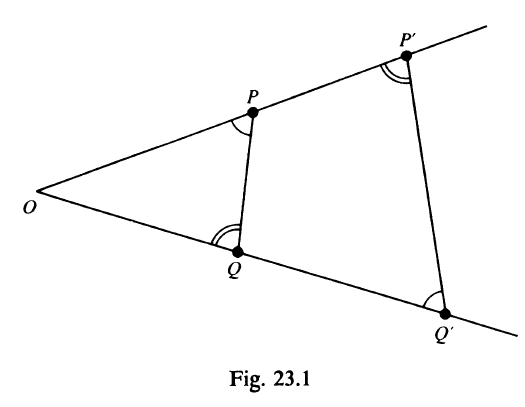 Thanks